Various mechanisms have
been deployed in order
to create new value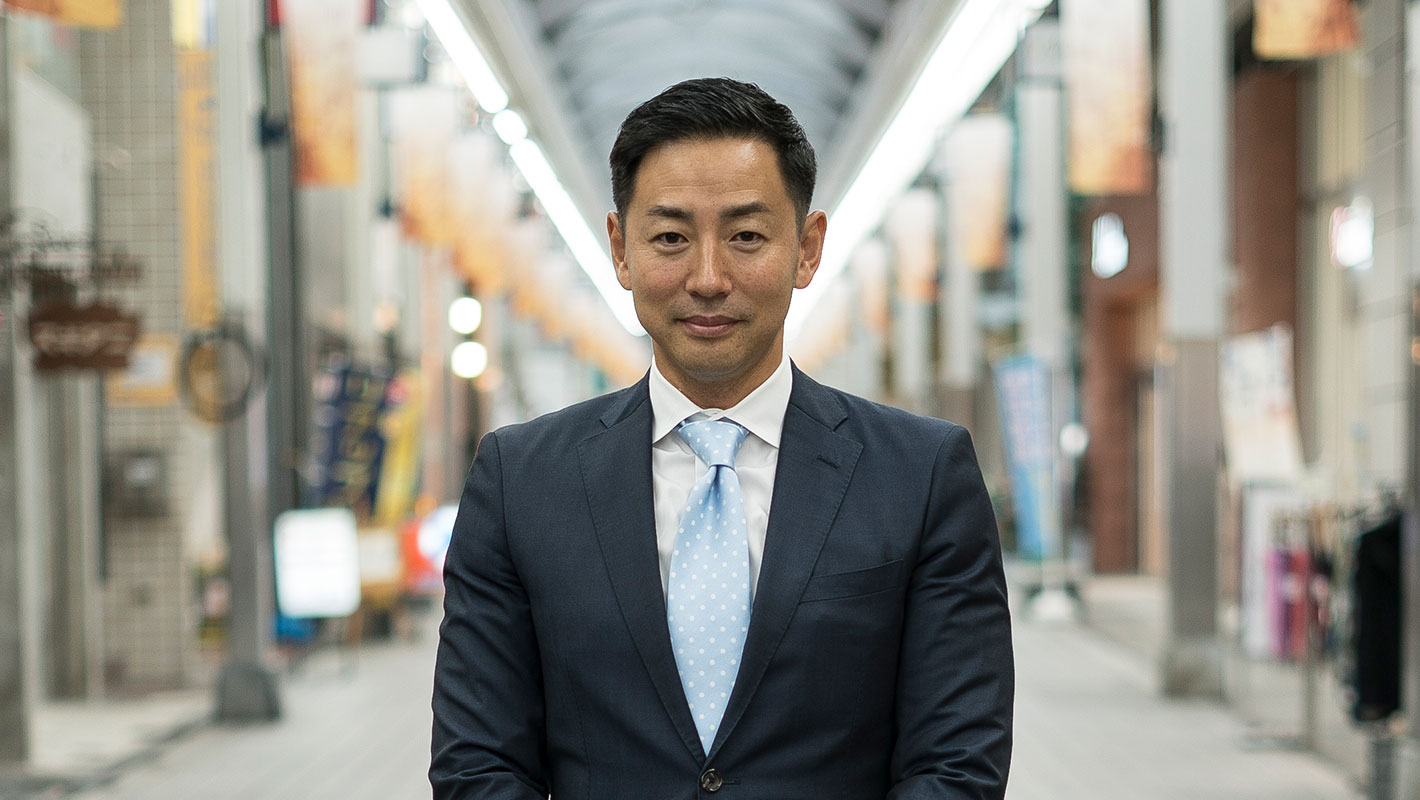 I am a representative director at A-TOM, a real estate management and development company located in Chiyoda-ku, Tokyo. Through living space, working environment, town planning, etc., we are promoting a business to make as many people happy as possible. In doing so, I have found the possibilities of the area called Toyama.
There are many places in Toyama where one can experience the majestic nature, such as Tateyama mountain range and Kurobe gorge. In addition, there are many unique towns, such as Takaoka, known as the "Town of traditional crafts", Uchikawa, called the "Venice of Japan", and Himi, which is a treasure trove of marine products. No matter how times you visit, you will not be bored at all. In March 2015, the Hokuriku Shinkansen opened, connecting Tokyo and Toyama in as fast as 2 hours. Although the number of tourists has increased year by year, yet the attractiveness of Toyama is still not fully recognized."I want more people to know about the attractions of Toyama". "I wish travelers from not only Japan but also from overseas come to enjoy the unique culture and food of this place. " From such thinking, at the moment we have set up a number of businesses. For example, in 2018, we opened an eating and drinking compound space "Amayot Yokocho" using containers at the Sogawa, Toyama. We will expand to seven shops centered around young chefs who are mainly active in Toyama. In the same year, we launched "Toyama White Shrimps", a support group for human resources and initiatives within the prefecture. With the slogan of "From Toyama in Japan, to Toyama in the world", we will continue to strengthen Toyama in all fields such as food, art, and sports. Also in 2018, I became a director of the basketball male B league part 1 team "Toyama Grouses". We would like to continue building more and more interesting things from now on.
Also, we have a project called "Courtyard Toyama (tentative name)", which is still underway. "Courtyard HIROO" in Hiroo, Tokyo is a commercial and cultural complex, which had been the lodging for civil servants of the former Ministry of Health and Welfare before the renovation. We would like to re-discover new attractions by deploying its second part in Toyama. We are working on realizing our dreams at the moment, borrowing the help of many people.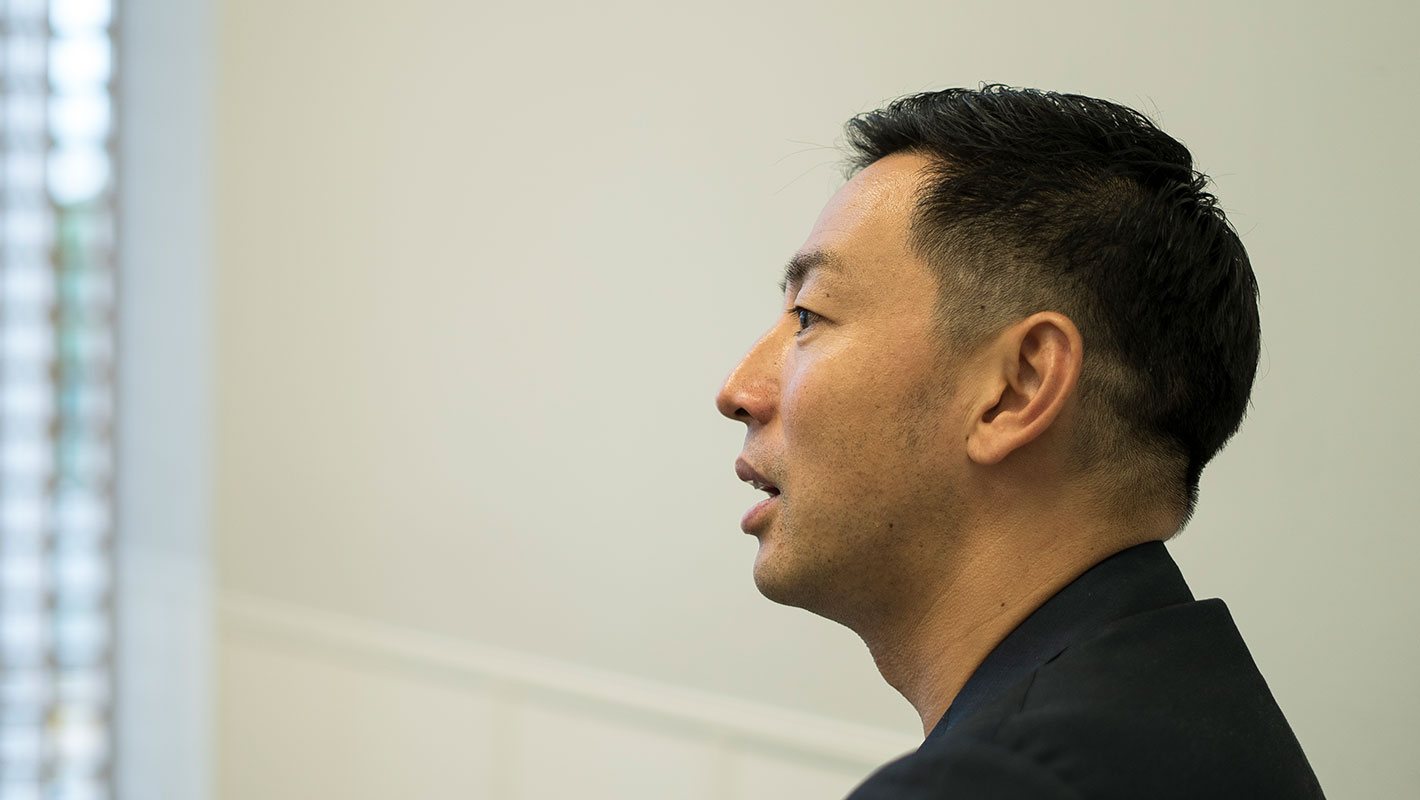 The hometown of my grandfather that I respect.
Creativity is stimulated by the rich nature.
Toyama is the hometown of my grandfather, Chuji Aoi. My grandfather was the founder of Marui and the first person to issue a credit card in Japan. My grandfather died before I was born, so I have no memories of him. But from a young age I had been listening to the stories of my grandfather from my parents, so I felt him very close to me. I respect him a lot, both as a human being and as a businessman.
I visited Toyama first when I was a university student. My grandfather had launched a business in Tokyo and my parents both were born in Tokyo, so it was surprisingly late for me to have "debuted" Toyama. My impression of visiting this city first was, "It's a remote countryside." As I had lived in Tokyo all the time, I only had a biased view of the countryside. However, after I actually visited Toyama, that image changed completely. To say the least, there is "space" in this city. With few high buildings, the sky looks wide. The people are at reasonable distances and time passes with rich experiences. I always feel that we human beings need space more than anything else to demonstrate creativity. We can create new things only when there is a physical and psychological "blank space". At the same time, separated from the surrounding large cities by the Tateyama mountain ranges, Toyama has a history and traditions that are remarkably left intact. It can be said to be an unparalleled fertile ground for creating a new culture.
Presently I stay in Toyama for about a week in the month, and I feel that the people of Toyama are really unaffected and sincere, conservative with a good sense. There is an increasing number of people who are taking on new challenges in the fields of food and art while protecting things that have been inherited over a long time. I definitely want to pay attention to Toyama's future story, that is being spun out right now.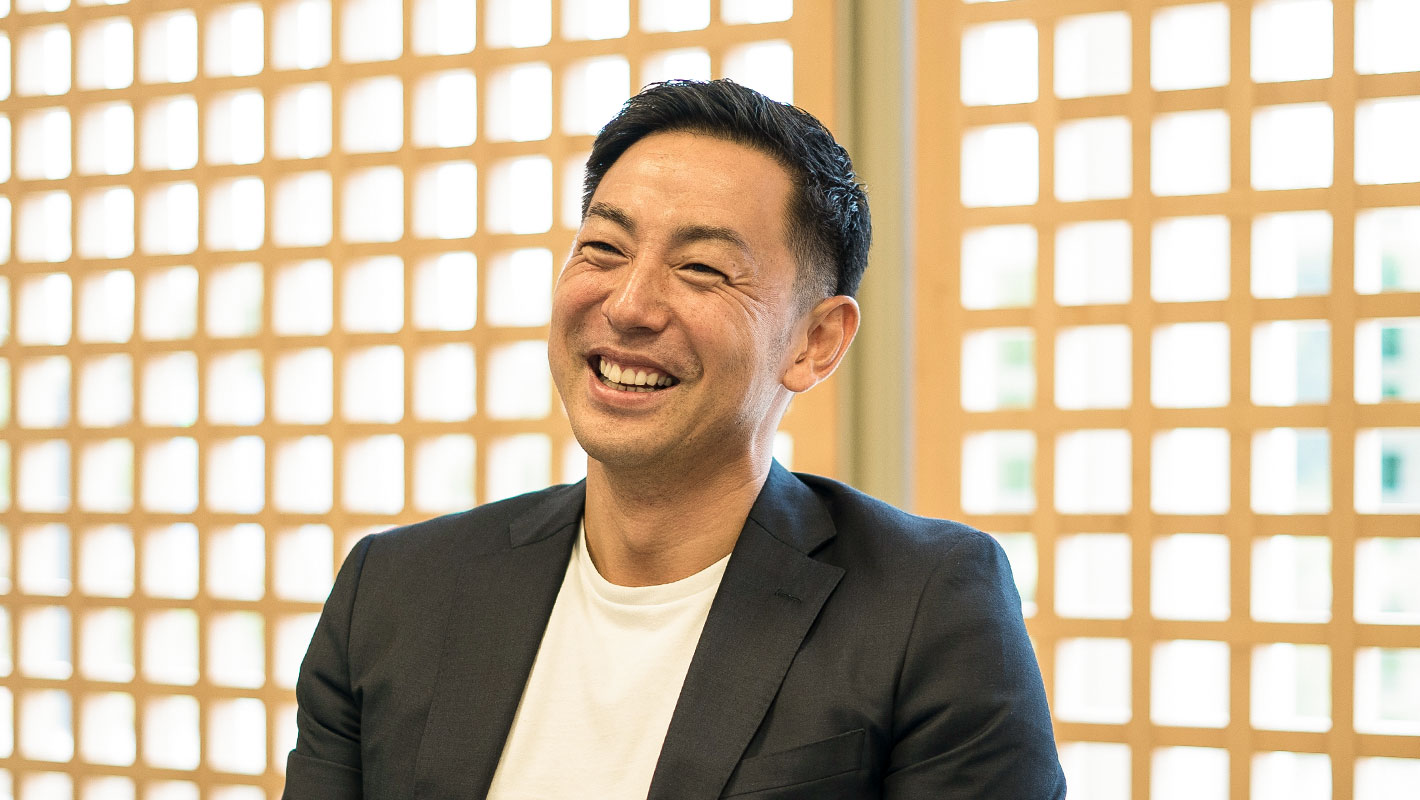 Q: What are the recommended food spots?
First of all, "Amayot Yokocho". Young chefs active in Toyama show of their skills here. I also want you to pay attention to the innovative design using containers. If you like grilled meat, visit "Daishougun" if you like "vegetable skewer with wound meat", choose "Anpotan", if you like yakitori, go to "Akiyoshi". Then, if you like a snack bar, take "Mamaya". I hope travelers also enjoy the charm of local food. Also, if you come to Toyama, you will also need quality sake."Kachikoma" and" Masuizumi "are my favorites.
Q: What are the recommended accommodation spots?
I will send later.
Q: What are the places you recommend visiting?
If you are in the season, I would definitely like you to enjoy the game of "Toyama Grouses". They have a line-up of famous players representing Japan, and their powerful, fighting play is notable.
In addition, Uchikawa, which is also called "Venice of Japan", is a place I would like you to visit. The scenic place with views of the canal going through the town is often used as a location for dramas and movies, and I recommend taking a walk there. Recently, unique bars and hostels are opening up, and no doubt the attraction of this place will increase more and more! Because it has a good access from Toyama city, you can enjoy even on a day trip, but I think that to fully enjoy the town, if possible you should stay overnight.
Another one, if the season is good, I recommend river descent. In Toyama, there are five Class-A rivers flowing. In fact, it is an unsung "city of the river". I would like you to enjoy the exciting river descent, with the majestic nature close by.