I'm a pro baseball
player
on a team
in the Tokyo area,
my heart will always
be in hometown of Uozu.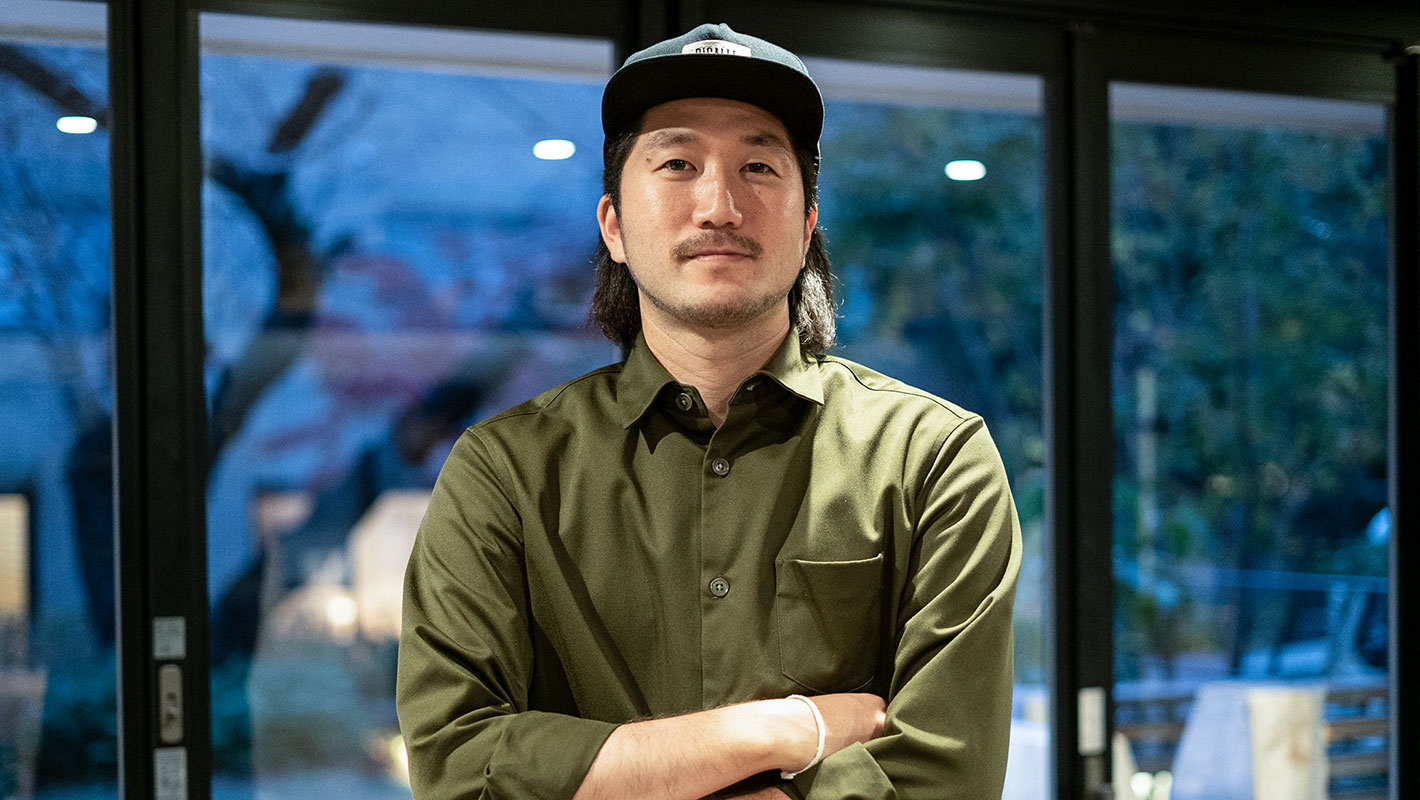 I joined the Chiba Lotte Marines as a pitcher in 2013. I live in Tokyo now, but I'm from the city of Uozu in Toyama Prefecture. My parents and grandparents are from Uozu, too, and I think I may come from a long line of farmers who have worked the land there.
Today, my parents still run a farm as a side business, growing rice and vegetables. When I was in elementary school, I also helped with the rice planting and harvesting, together with my older sister and younger brother. At that time, I was still at the stage where I wanted more than anything to be playing with my friends, so I was doing it with a sense of reluctance. Now, though, when I look back on it, working on the farm with the whole family, and eating bento lunches together, those are great memories.
I started playing baseball when I was in my third year of elementary school. On the invitation of a friend, I joined the local boys' sports club. I started off as a right fielder, but I switched to pitching along the way. In middle school, I was on the nanshiki (rubber ball) baseball team. I started playing hardball in high school. After high school, I went to Chubu University in Aichi Prefecture. It was then that I started seriously working toward becoming a professional baseball player. After playing for the powerhouse of high-level amateur baseball in Japan, Tokyo Gas, I joined the Chiba Lotte Marines in 2013, when they took me in the first round of the draft.
I've fixed it by now, but the way we speak in Uozu is unique even by Toyama Prefecture standards, and when I started going to university, my dialect was so bad that my friends often had to get me to repeat myself. I hadn't realized it at all on my own, so it came as a bit of a shock when people didn't understand what I was saying (laughs). Nowadays, though, whenever I go home, talk to my friends and family from the area, and come into contact with that old familiar dialect, I breathe a sigh of relief like, "Ah, that's right, I'm back in Toyama." The warm, gentle sound of the words always puts me in good spirits.
Since I've been away from Toyama, which started when I entered university, I've only been able to go back a few times a year, but no matter how far away I live, my memories of Toyama are always with me. What I find especially nostalgic are the foods from the mountains and seas that are unique to Toyama. Most of all, there's the surimi (fish paste), which has been a favorite of mine ever since I was a kid. I don't get many chances to have it in Tokyo, and from time to time, I'll start missing it a lot. The first thing I do whenever I go back to Toyama is visit with friends. Then, I'll eat sashimi. Supper with Toyama's famous Kachikoma sake is as good as it gets.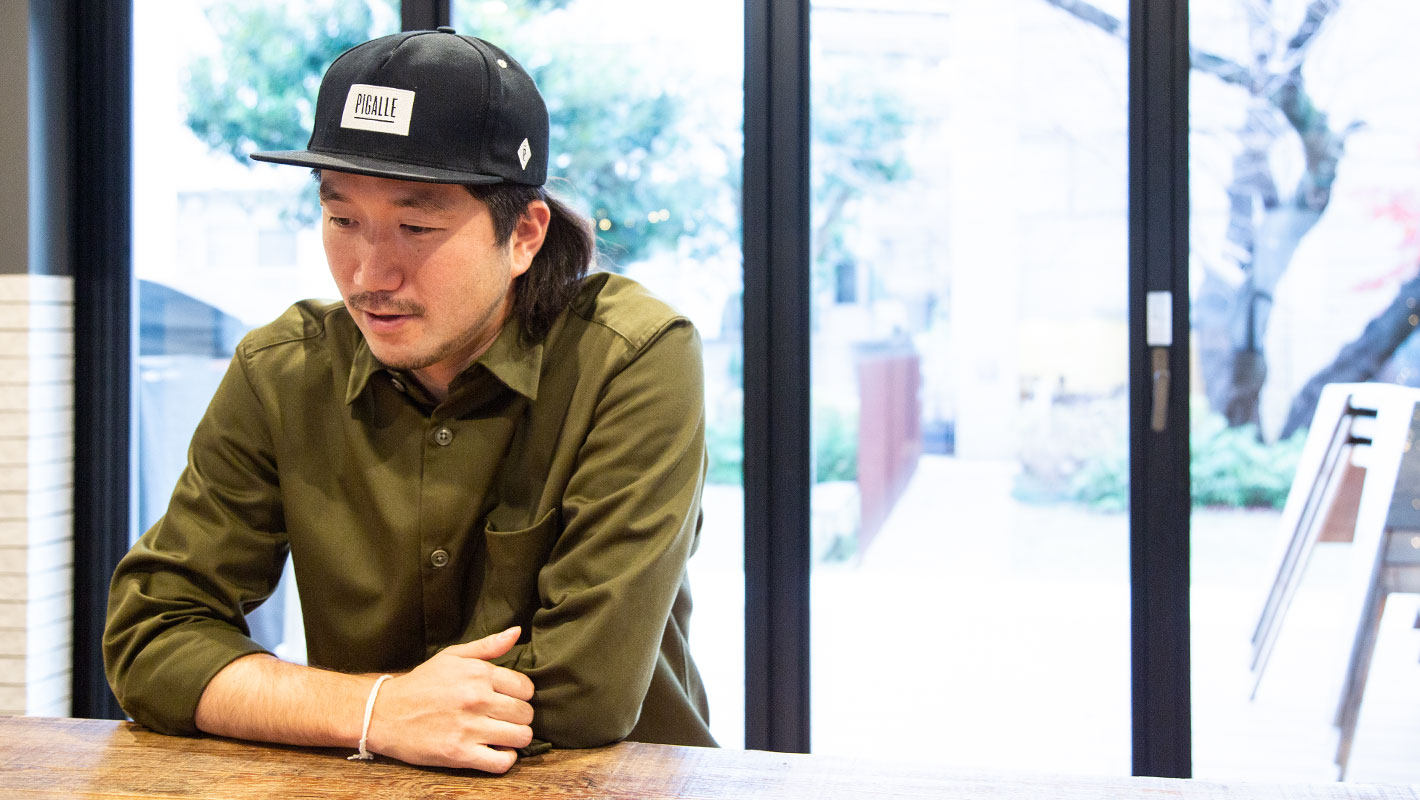 What I can do for the children who will carry
Toyama into the future
When I moved to Aichi to start university, I was really excited about starting a new life in the city. That's because when I lived in Toyama, I thought of it as a place in the sticks where nothing was going on. But being away from it made me realize once again why it's a great place. The field where I worked hard at practice every day in middle school and high school was surrounded by the spectacular Tateyama Mountain Range, and had a very nice view. Back then, though, I took it for granted, and didn't really think anything of it. But when I moved away from Toyama, to Aichi, I realized that you can't see mountains from just anywhere. That was when I truly realized for the first time just what a special environment I'd grown up in. I worked hard at baseball in a place that seemed like it had a mountain range watching over it, and when the sun went down and practice was over, my friends and I would stay at the field and talk for hours. If we got hungry, we'd all go to the restaurant near the field and eat huge helpings of Chinese fried rice. The restaurant is closed now, but back then, that way of life was a given for us.
Now, I live in Tokyo, and give my all as a pitcher for the Chiba Lotte Marines. There's no telling how much longer I'll be able to keep this career going, though, and when I retire as a player, I have this vague idea right now that I'd like to move with my family to Toyama and start a new life there. Even now, most of my friends from middle school and high school still live in Toyama. That includes people who went to the city after they became full-time workers but made a U-turn after realizing that Toyama is where they want to live after all. Every person cares a lot about the place where they grew up, but among the people in my life, there are many who truly love and value Toyama, and that includes me.
What can I do in the future for Toyama, the place that raised me as a person and as a pro baseball player? When I thought about that, the first thing that came to mind was that I'd like to see more pro baseball players coming from Toyama. In order to make that happen, we'd have to put in place the conditions that would allow kids to play baseball, and elevate the standard of baseball in Toyama. Working on baseball and having fun doing it is important, of course. But, picking up the theory that you need in order to win, and learning in a logical way about how to win are also important things if you want to stay in baseball for a long time. That's why I'd like to give back to Toyama by doing things that I'm in a position to do, like starting a baseball academy for kids.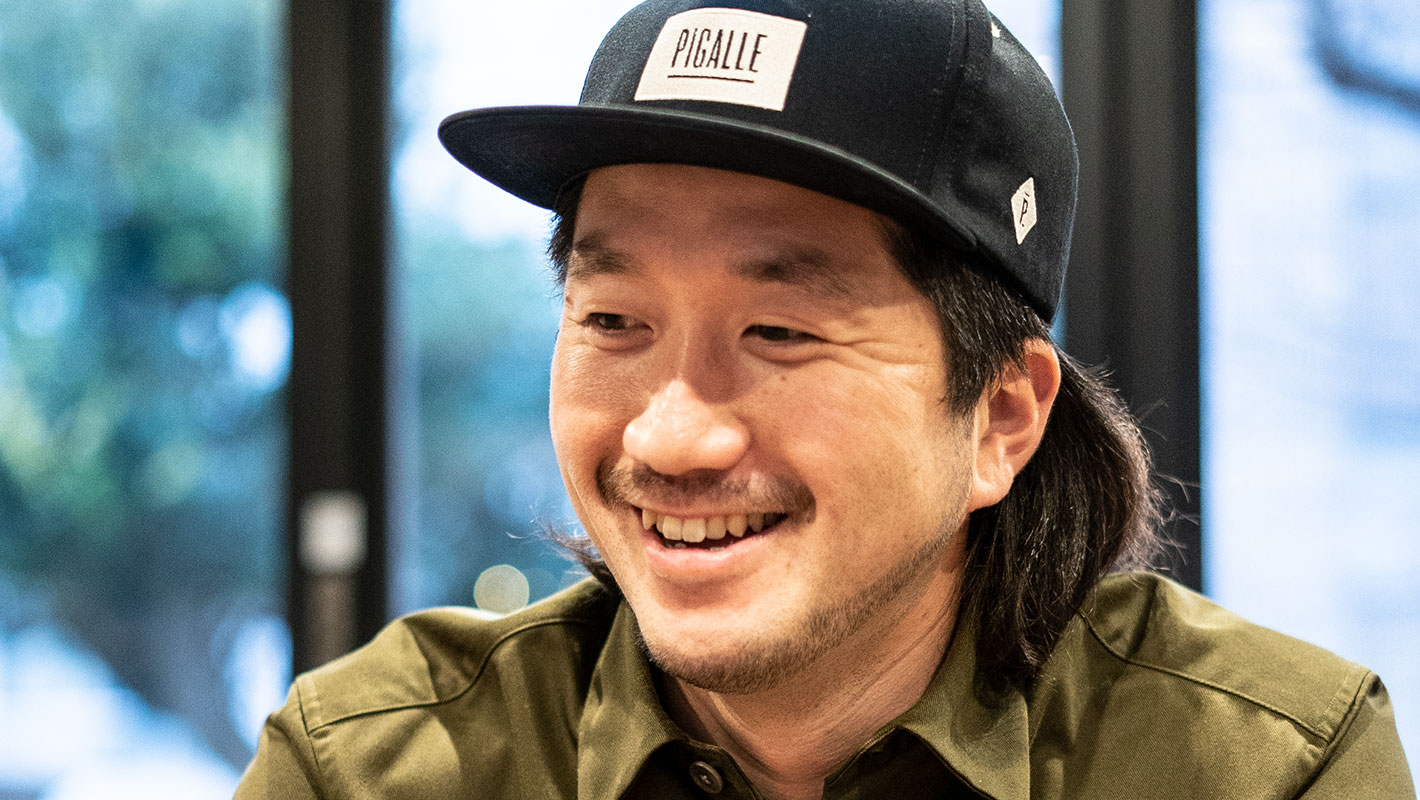 Q: Can you recommend any places to eat?
Amayot Yokocho. In particular, the place I'd recommend there is the Japanese-style gastropub Hamadaya. In addition to their oden stews, which have plenty of variety, they offer original takes on local Uozu dishes, and a list of sake selected by a master sake sommelier. Actually, a middle school classmate of mine works there.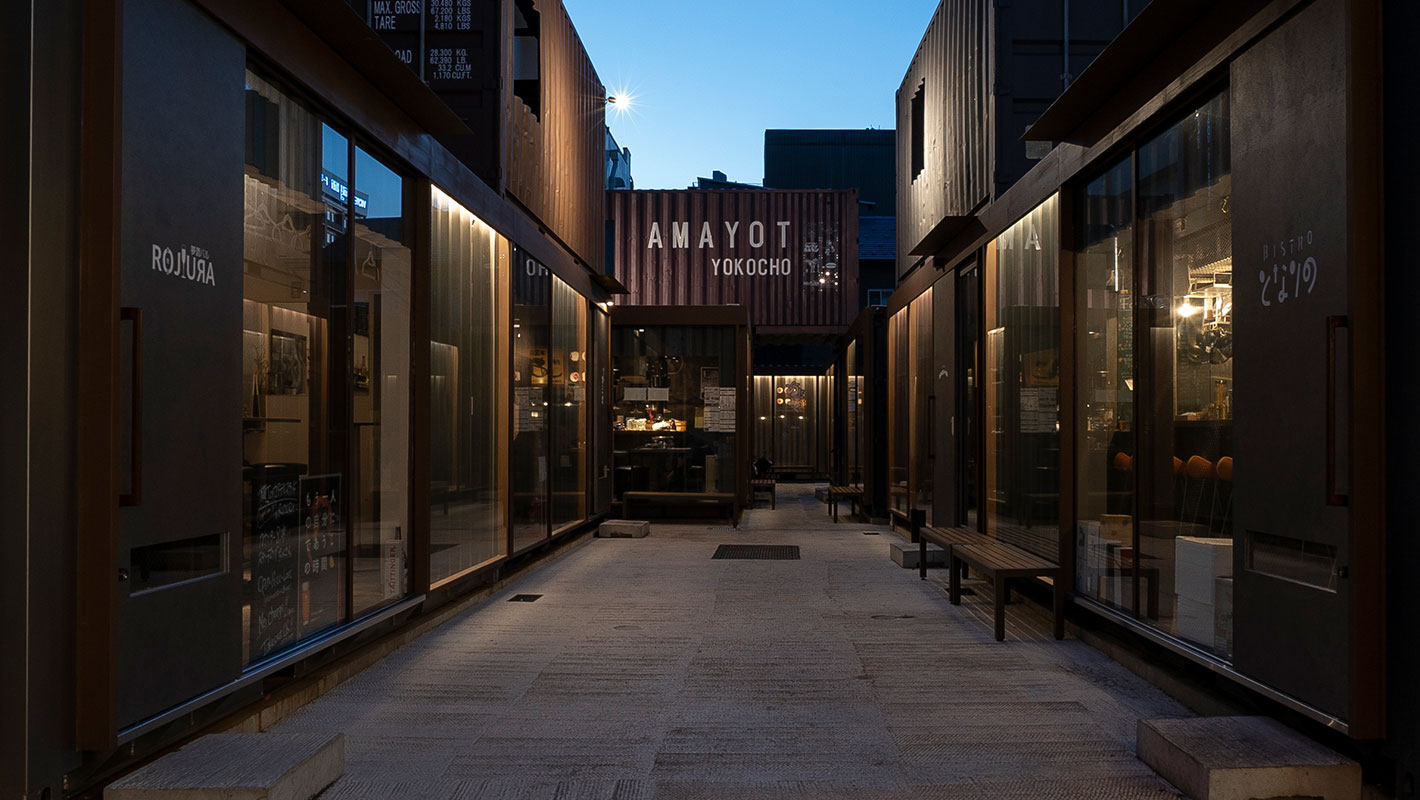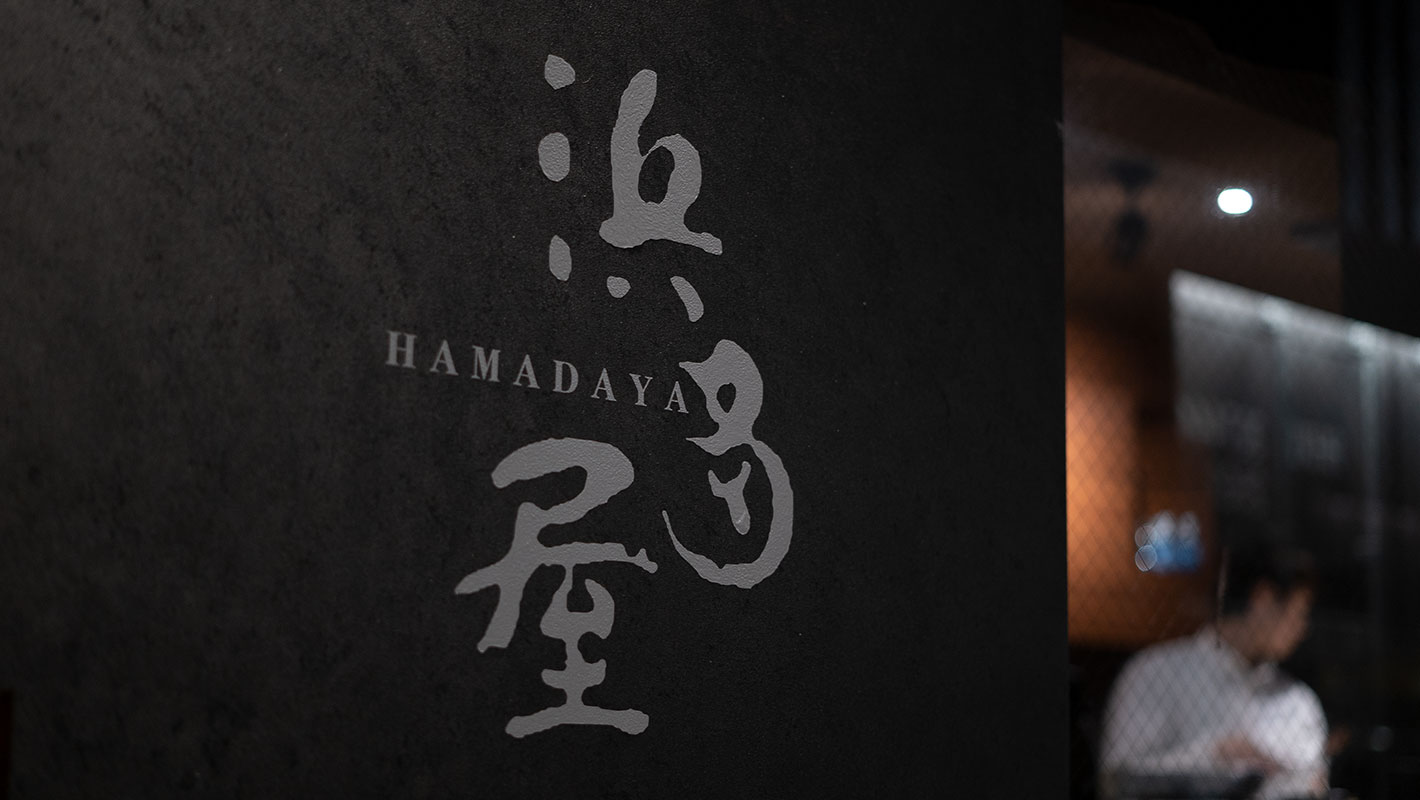 Q: Can you recommend any places to stay?
If you're visiting Toyama for the first time, it might be good to stay at a place near a train station. A hotel I stay at from time to time is ANA Crowne Plaza Toyama. The hotel itself is like a local landmark. It's also close to Toyama Castle Park, and convenient for sightseeing.
Q: Can you recommend any places to see?
The Starbucks in Kansui Park, which is known as the most picturesque Starbucks in the world, is definitely worth visiting. It's by the water, and through the big windows, you have a great view of the Tenmonbashi Bridge, which is the symbol of the park. I've been there several times, and it's the perfect place to spend some time and relax. It's also close to the Toyama City Gymnasium, which is the home arena of the Toyama Grouses basketball team, so if you go during the season, I hope you'll take in a game.
The mountains are another highlight. The breathtaking Tateyama Mountain Range can be seen from pretty well anywhere in the prefecture, but what I'd recommend is the view from Iwasehama Beach. The Iwase area is in the northern part of the city of Toyama, on the banks of Toyama Bay, near where the Jinzu River and the Fugan Unga canal meet. The nearby streets have a retro charm, and Iwasehama Beach is popular as a place to swim in the summer. When I was in high school, jogging by the beach there was part of my daily routine, and I would always take in the view of the Tateyama Mountain Range as I ran. It's a place with a beautiful view, where you can enjoy the sea and the mountains at the same time.